ARCHON offers a variety of light options for both hazardous and non-hazardous locations.  Available in many connection styles like triclamp and bracket-mounted, we have a solution to offer high-powered lighting for all of your applications needs.
Some vessels have two sight glass windows; one for viewing and one for lighting, while others combine both viewing and lighting on one port.  Our lights can be mounted with a bracket or via clamp-on connection.  ARCHON LED lights offer brighter illumination, energy consumption savings, and a longer life.
Environments that require explosion proof lights utilize our EX-99 LED model hazardous location lighting units.  These units are sealed so they cannot introduce a spark into the atmosphere, offer UL 844 listed rating, and is suitable for use in the following locations as defined by the National Electrical Code: Class Division Groups: Class 1, Div 1, Groups C&D / Class 1, Div 2, Groups C&D.  Temperature Code: T6 / This fixture is rated for Temperature Code T6.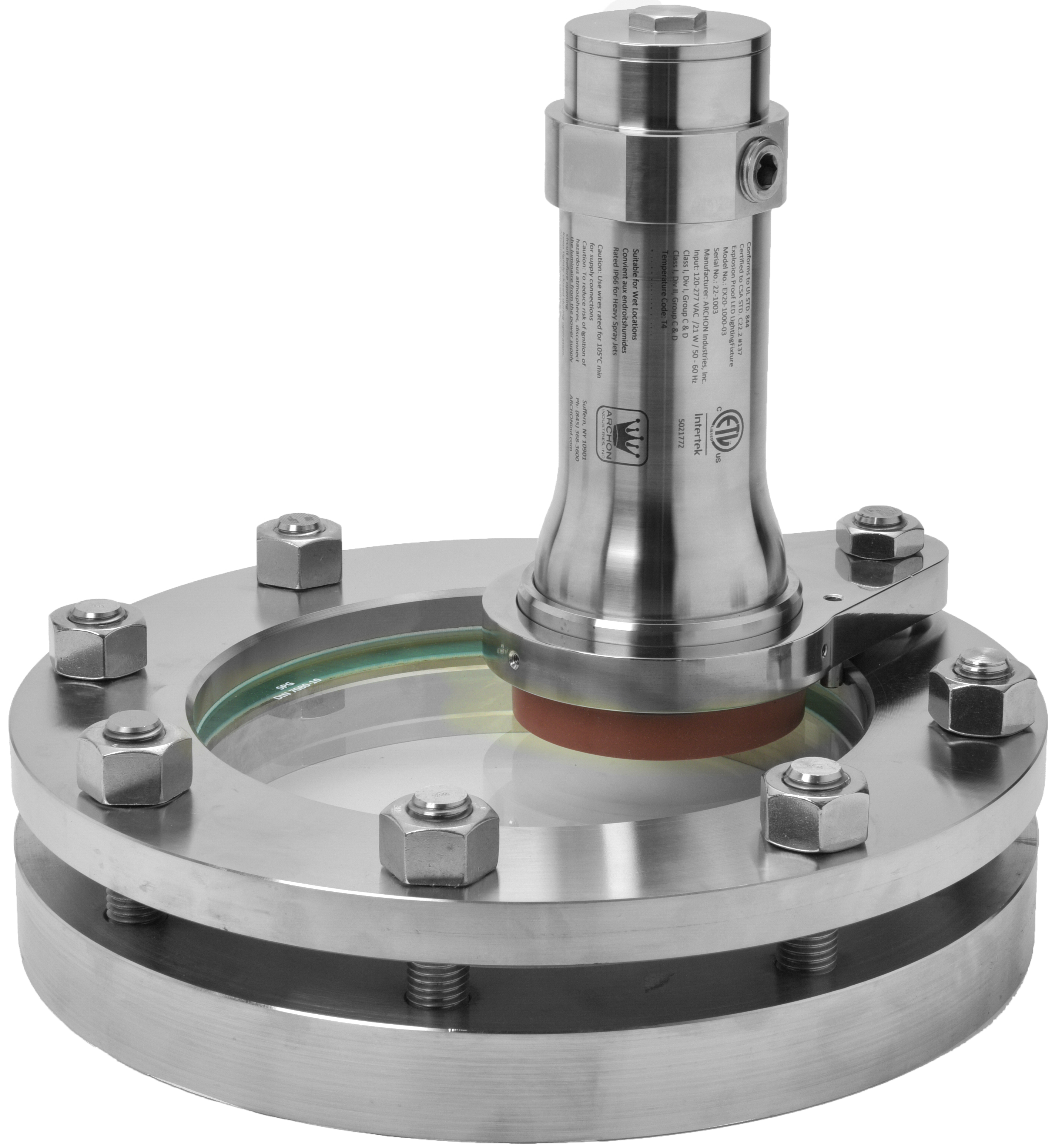 ARCHON Model EX20-1000 Explosion-Proof Light UL 844 ListedApplicationThe ARCHON model EX20-1000 is compact and will afford generous viewing of vessel contents using one sightglass for combined lighting and viewing.You may also use the universal mounting...