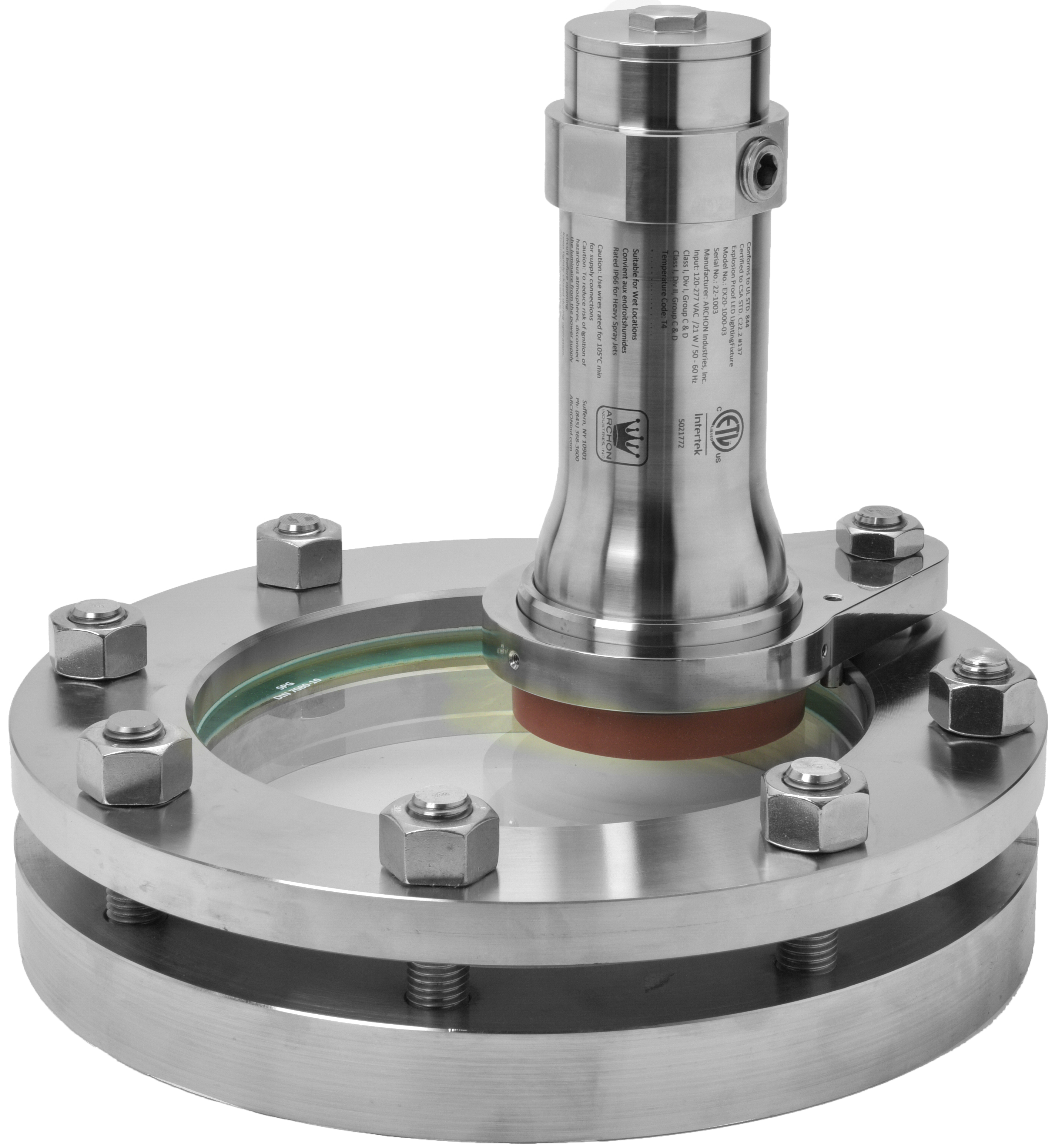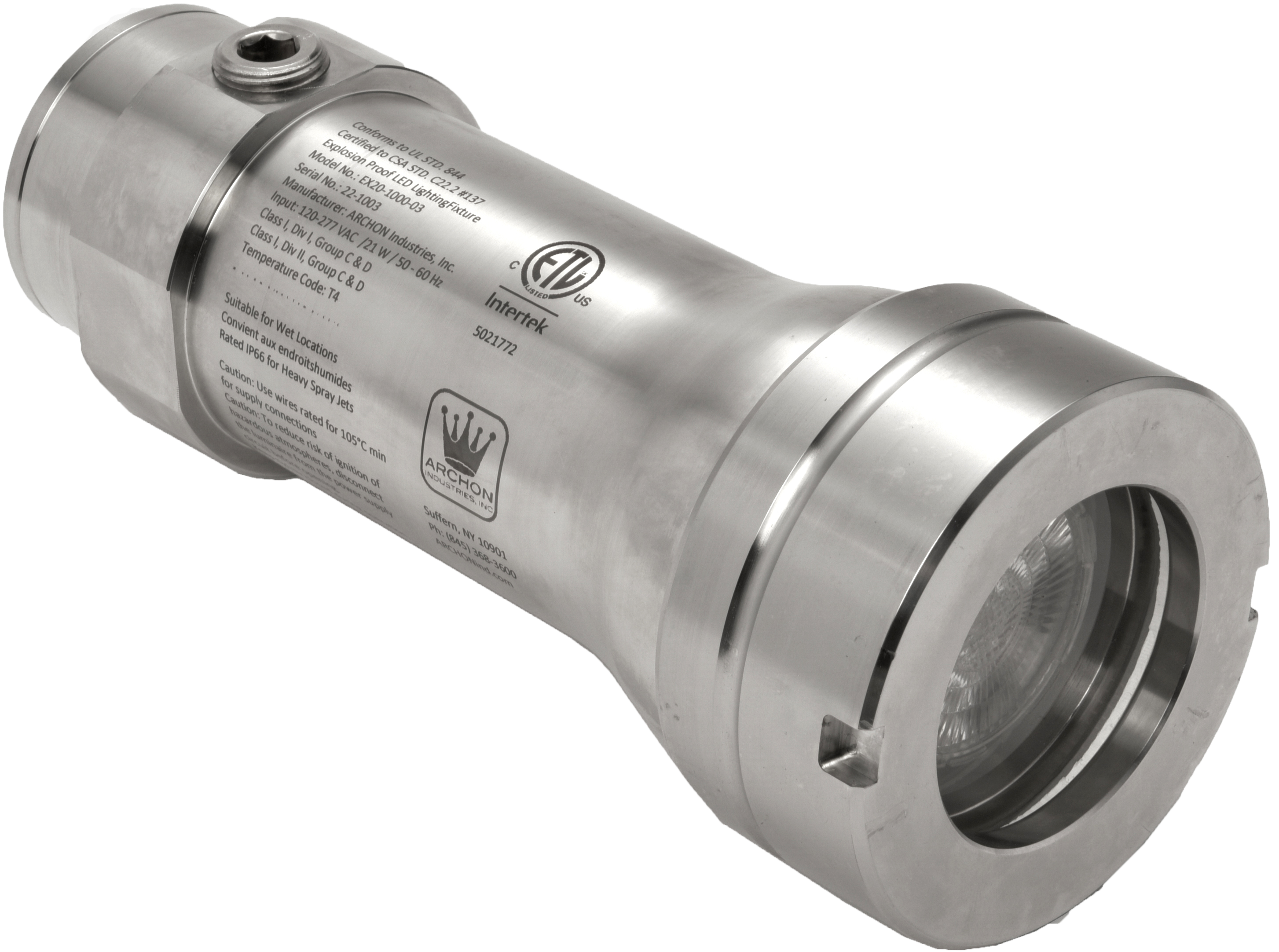 ARCHON Model EX20-1000 Explosion-Proof Light UL 844 Listed
Application
The ARCHON model EX20-1000 is compact and will afford generous viewing of vessel contents using one sightglass for combined lighting and viewing.
You may also use the universal mounting feature for separate lighting and viewing when necessary.
The model EX20-1000 can be used on
Features
Rating - UL 844 Listed
This fixture is suitable for use in the following locations as defined by the National Electrical Code:
Temperature - T4 and T5
This fixture is rated for Temperature Code T4 and T5 for maximum ambient temperature of 45°C/113°F.
Lamp / Electrical Data
Hazardous Locations
Class 1
Flammable gases or vapors
Division 1
Hazardous conditions present under normal operating conditions
Division 2
Hazardous conditions present only in case of abnormal or unusual operating condi tions, such as failures of mechanical venti lation systems or ruptures of containers.
Group C
Atmospheres containing acetaldehyde, cyclopropane, diethyl ether, ethylene, iso prene, unsymmetrical dimethyl hydrazine (UDMH), etc.
Group D
Atmospheres containing acetone, acryloni trille, ammonia, benzene, butane, 1butanol (butylalcohol) ethane, methane, methyl ethyl ketone, petroleum naphtha, octane, pentane, etc.