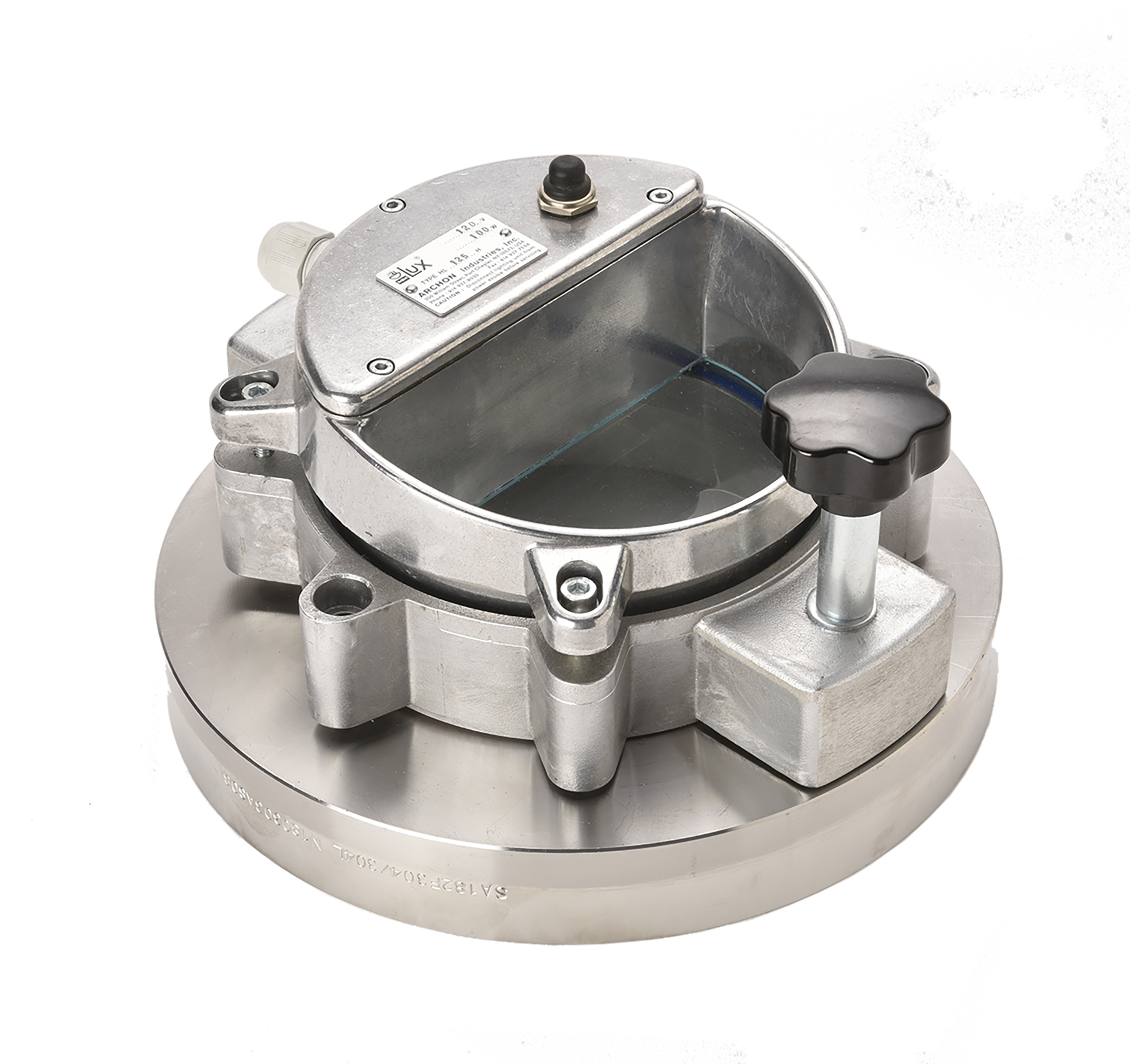 ARCHON model HLH quick opening unit offers both lighting and viewing in one sight glass with a mechanism for quick and easy opening and closing.
Application
Ideal for product sampling where a chemical or physical process needs a quick addition of components or where samples of the vessel contents are required for control purposes.
Service
For Non-Hazardous applications only. Units are equipped with a momentary on/off switch. Lighting units operate independently of operating conditions inside of the vessel.
Max pressure inside the vessel
* Model HLH125 15 psi
* Model HLH200 7.5 psi

The maximum temperature for all units is 390°F. Higher temperatures available by special order.

Electrical

* Supply: AC or DC
* Terminal Voltage: 24V and 120V
* Nominal Rating: 50 and 100 W
* Bulbs: Halogen

Options

* Low pressure window wiper assembly
* Available with or without lighting unit