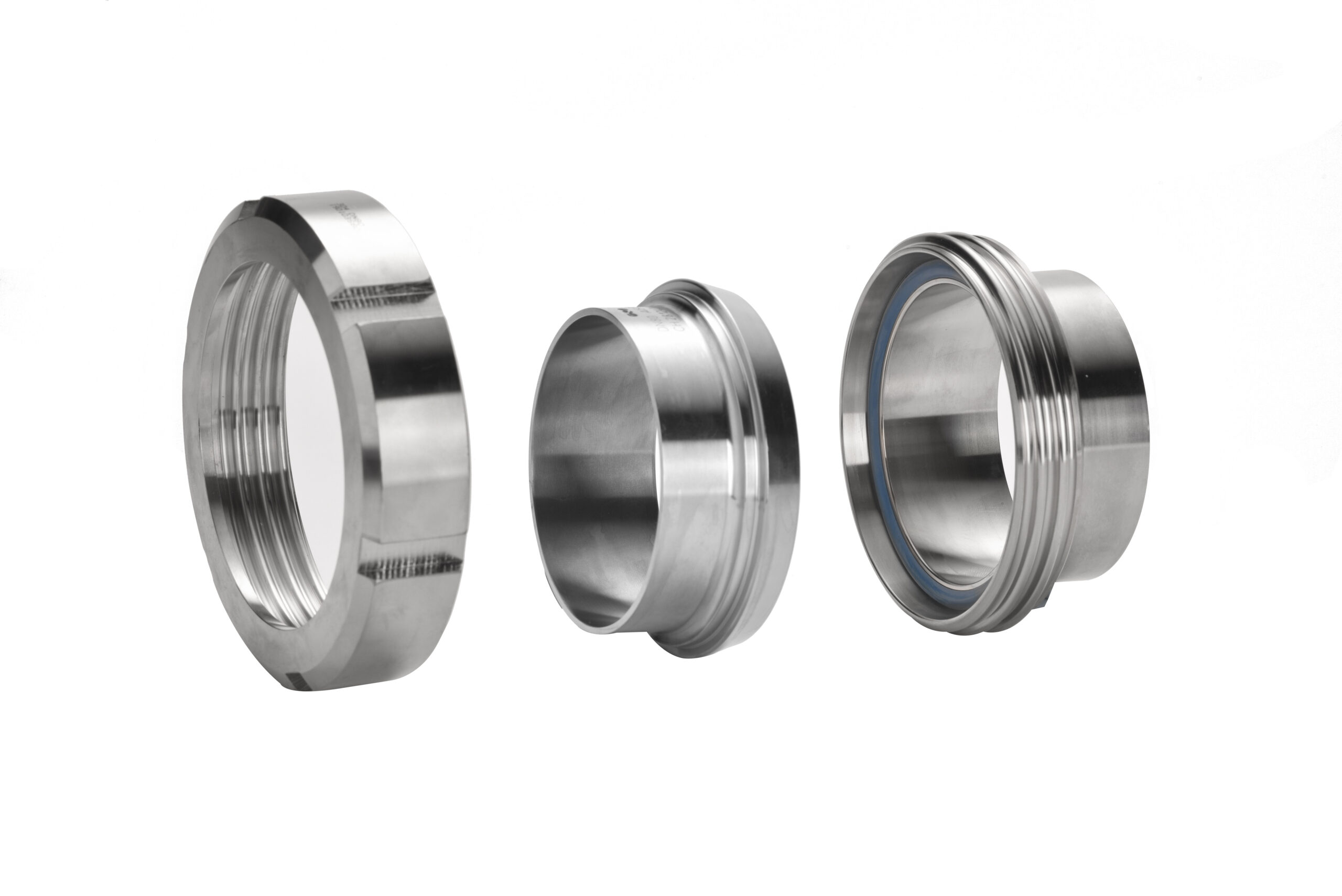 DIN 11851 Fittings
Stainless steel fittings for the food and chemical industries.
The DIN union consists of four components: a threaded male weld ferrule, and female liner weld ferrule, a round slotted nut, and a "D" cross-section gasket.
Weld end fittings are available for metric tubing sizes as well as standard inch tubing sizes.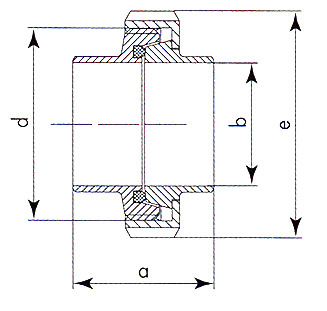 Dimension Table
Item No.
DIN
a
(mm)
b
(mm)
e
(mm)