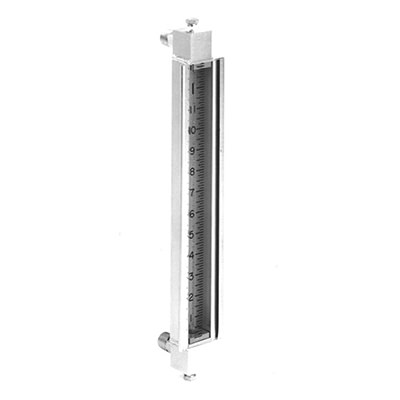 ARCHON model ND-LLG Liquid Level Tank Gauges
The ARCHON model ND-LLG features 90° connections for ease of installation. The gauge is fitted with inline 1/4" FNPT vent and drain connections. Because the vent and drain connections are inline, glass cleaning is easy.
The sight tube on the model ND-LLG is totally protected. Three sides of the gauge are enclosed with a metal frame, while the face of the gauge is protected with a polycarbonate shield.
For low or medium pressure applications, oil or fuel storage tanks, cooling tanks, cooling tower water tanks and boiler feedwater tanks.