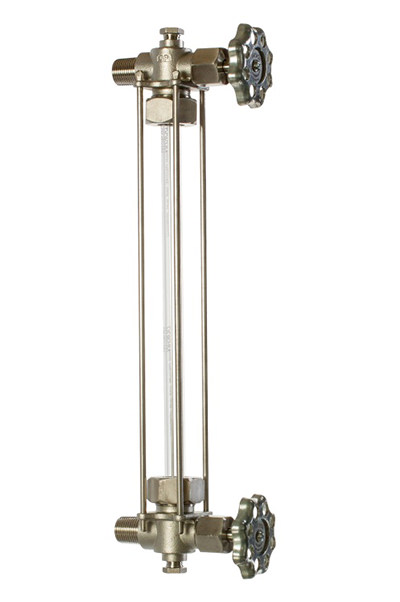 ARCHON Model TV55 Tubular Gauge Valve
ARCHON'S TV55 tubular valves are constructed from cast steel bodies, stainless steel trim, safety ball checks that automatically shut off flow if the glass breaks, and four guard rods providing added safety. Ball checks can be removed upon request for use with steam applications. Various connection types are available that are adaptable to most piping requirements.
The drain and vent connections are in direct line with the TV55 liquid chamber and center line of the vessel connections. The TV55 unit also offers quick cleaning of inside the glass through the vent and drain connections without removing the gauge from service.
Standard features include
Glass options include