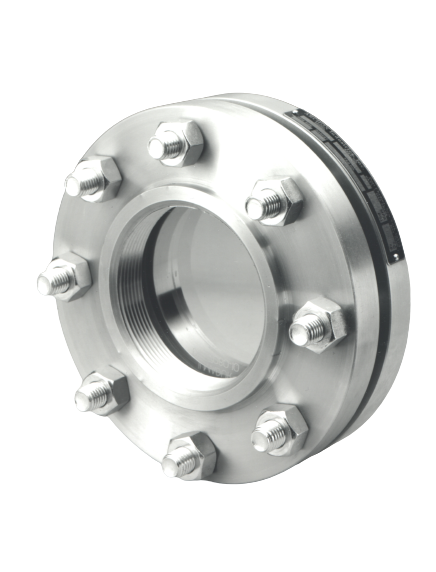 ARCHON Model KBFT sight glasses are designed for process observation when threaded onto the end of a pipe nipple. They are widely used in the general processing industry for fabricated sight flow indicators made from pipe fitings. They are available in various materials of construction including carbon steel, stainless steel and nickel alloys, and are for use in vacuum and pressure applications.
Operating Conditions
Standard units are designed for full vacuum and 150 psig. Temperature rating is limited by the gasket material and/or lens material.
Options and Accessories
KBFT sight glasses can be supplied with the following options and accessories: