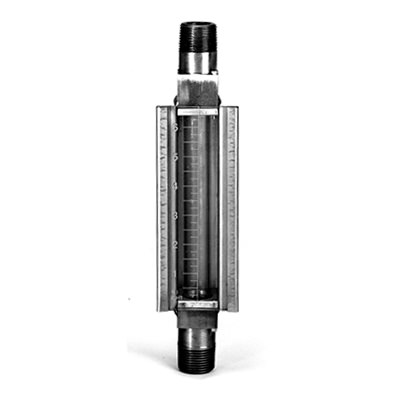 ARCHON model BT-LLG Liquid Level Gauge
The ARCHON model BT-LLG provides a visual means for checking the contents of a bulk tank and a means for checking the injection rate when pumping directly from the tank.
The injection rate is checked by closing a valve between the gauge and tank and observing the level change in the gauge tube for one minute. If higher pump rate is required, the test period can be shortened. The gauge tube is shrouded by a zinc plated carbon steel frame or 304SS frame. The sight tube is Borosilicate glass and a wide option of elastomers are available.
The gauge is fitted with 1/2" MNPT x 3/8" FNPT top and bottom connections. The standard length for this gauge is 4 ft.; however, special lengths are available in either carbon steel or 304SS.