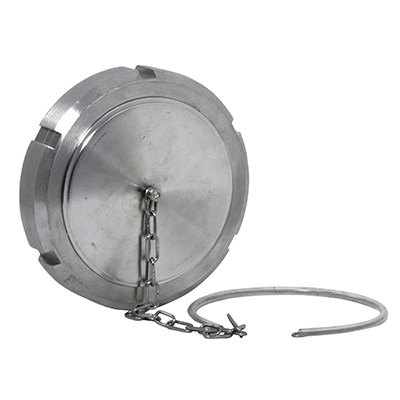 SMS Blind Nut with Chain
SMS blind nut with chain in 304 SS is available in 1"-4" sizes.
The blind nut is used with a standard SMS gasket to close off a male threaded fitting. It includes a chain and ring for securing to the section of tubing.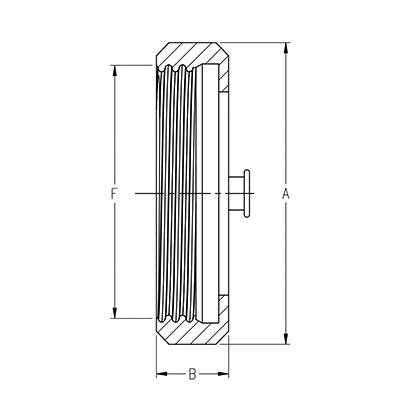 Dimension Table
Item No.
SMS
A
(mm)
B
(mm)
F
(mm x in)
2132.10.000
1.0" [DN25]
51
20
Rd 40 x 1/6
2132.15.000
1.5" [DN38]
74
25
Rd 60 x 1/6
2132.20.000
2.0" [DN50]
84
26
Rd 70 x 1/6
2132.25.000
2.5" [DN63]
100
30
Rd 85 x 1/6
2132.30.000
3.0" [DN76]
114
32
Rd 98 x 1/6
2132.40.101.000
4.0" [DN101]
150
32
Rd 132 x 1/6
2132.40.104.000
4.0" [DN104]
140
30
Rd 125 x 1/4