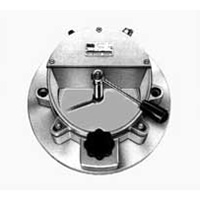 The ARCHON model HLH Quick Opening Unit offers Lighting and Viewing in one sight glass with a mechanism for quick and easy opening and closing.
Application
Ideal for product sampling where a chemical or physical process needs a quick addition of components or where samples of the vessel contents are required for control purposes.
Service
For Non-Hazardous applications only. Units are equipped with a momentary on/off switch. The Lighting units operate independent of operating conditions inside of the vessel.
Max Pressure inside of the vessel
Higher pressures available!
Max Temperature for all units is 200 deg C. Higher temperatures available!
Electrical
Options