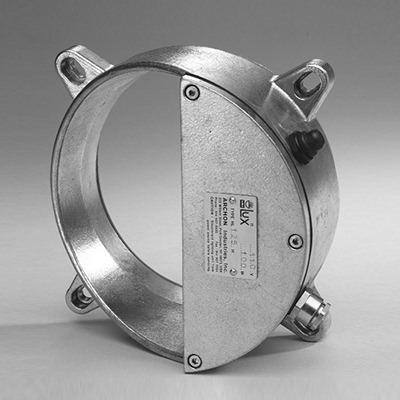 The model HL Lighting Units are for Non-Hazardous applications and provide reliable and efficient observation of vessel contents. When combined with a circular sightglass the model HL lighting units provide glare free illumination of vessel contents while utilizing only one port. The lighting unit sits on the ID of the sightglass taking up half of the viewing area for lighting and half for viewing.
Application
Used on ARCHON model KB, KB-RF, KB-FT, KB-WN type sightglasses. Providing lighting and viewing in one sightglass!
Service
For Non-Hazardous applications only. Units are equipped with a momentary on/off switch. The Lighting units operate independent of operating conditions inside of the vessel.
Electrical
Downloads
Data Sheet
IOM Manual