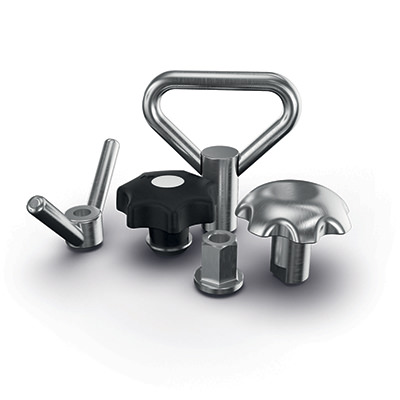 Handles, Nuts
We offer a wide range of fastening elements for Zimmerlin covers. The line ranges from standard plastic star handles to stainless steel star handles, collar nuts (open and capped version), ring nuts, double toggles, etc.
Nearly all threaded fittings are available in material A2 and A4. The data sheet provides an overview of our fastening elements.
Downloads
Data Sheet
Download the Files
For downloading the files directly, please click on the links below.